Kikoy shawl-pareo-hamam

Kikoy pareo
This is the original kikoy from Kenya. The fabric is 100% cotton. Other names for the kikoy are kanga, kitenge, sarong and pareo. Or just shawl or wrap. Apart from the original use (wrapped around the waist) the kikoy is fantastic as shawl, in sauna and hamam and as a cover for your seats and loungers. It is also used as tablecloth, curtain, bedsheet and bedspread. In east Africa women carry their babys in a kikoy on the back.
The kikoy is woven is numerous beautiful colours. The KikoyShop has made a selection out from all these colours. This selection will be renewed from time to time.
Sizes
100 x 160 cm: this is the original size
150 x 250 cm: XL for tablecloth, cover for seat and lounger, bedsheet or bedspread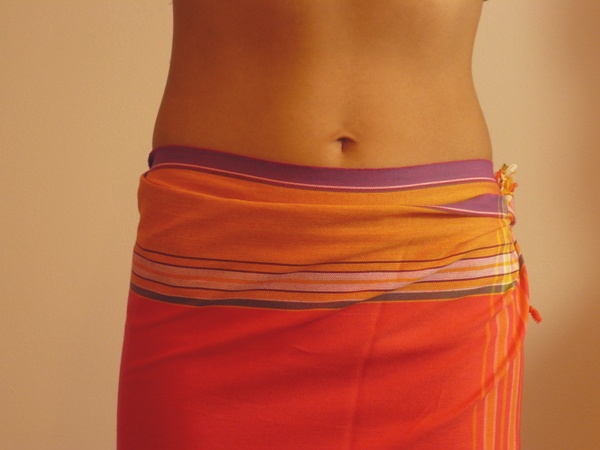 There may occur small differences in colours who seem similar on the first sight. This is because in Kenya people don't use the same quantity of dye in the weaving proces. The kikoys are being made on a single weaving-loom. The finishing (fringes and fastenings) are made by hand. This is why small irregularities may occurr. All this makes your kikoy a natural and unique article!
Shipping costs depend on the country of destination and of the weight of your order. You can read our shipping costs in the buying information at point 4.
No products were found matching your selection.